Voices on the blog
Topics
Stages
Our Blog Team
Discover our free app
Sleeping at Night
By Mary-Jane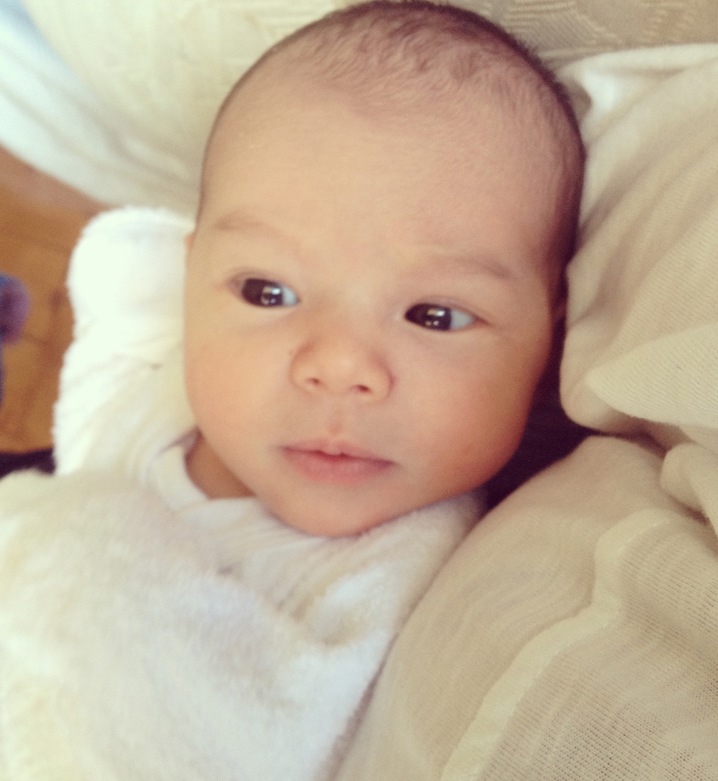 Iris is 11 weeks today and as she grows, and jumps up a size in her clothes, I can't help but feel a little sad ... she's growing too fast! But it's these times that I realise how lucky I am to have a year off from work so that I can focus on this beautiful little person in our lives.
Iris sleeps really well during the night and has done so for a few weeks. Following a bath and a feed, she can now be put down any time between 10 and 11pm and will sleep until around 6.30 am. My health nurse told me at 5 weeks that I was letting her sleep too much and should be waking her every 3-4 hours during the night, as at that stage, Iris was sleeping through until 4am.
I followed her advice a few times, but I can't tell you how difficult it is to wake a sleeping baby at 2am, when you are exhausted and dead to the world yourself! So, I stopped doing it, and I confess right now, that at my last health nurse appointment I didn't mention it.
My milk supply is normal, Iris is putting on at least 250g a week, and I was told by the nurse that I should be very happy with her development. So I decided that she didn't need to know that the reason why I looked so well and seemed so relaxed was due to the fact that I have been averaging seven hours of sleep per night. I guess I kept quiet about it, as I just wasn't up for the finger waving from the nurse and being made to feel like I wasn't doing the best for my daughter.
I look at Iris and I see a happy and healthy little girl, who feeds well during the day. Have I done the wrong thing? Is it ok that I went with my 'mother's intuition'?
Expert response from What Were We Thinking! expert, Sue Doogan
In a word Mary Jane, "no", you have not done the wrong thing in trusting your mother's intuition! It is wonderful to hear that after 11 weeks you are feeling comfortable in knowing young Iris' feeding and sleep cycles as well as
what she needs. Every baby is different (just as we are) when it comes to temperament, development and their individual characteristics. You understand your baby's needs because you are spending the most time with them, watching them grow and develop (even if it is too quick!) Did you think 11 weeks ago that you would be feeling this confident in your decision making regarding parenting?
It is equally wonderful that you are looking "big picture", not just at one aspect, to help you make a decision – you looked at feeding, weight increase, development and your own physicality. All of this information helps you decide what your next next step will be. As with most things to do with babies, it is never just one thing. Like a jigsaw, you are
constantly looking at one piece of a larger puzzle. Whether this is looking at evidence-based research, gut feeling or using prior knowledge, these are the tools to help you decide what your options may be.
In some ways 11 weeks feels like an eternity I'm sure, but in other ways, did you ever think that 11 weeks ago you
could feel this contented as an individual or new parent?
How do other bloggers feel?
Posted in: A new reality Baby 9-12 weeks Crying settling sleeping